Jamie VanOveren, D.O.
Board-Certified Urologist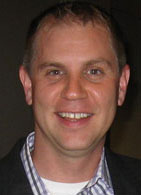 Jamie L VanOveren D.O., is a partner of the Urology Clinic, P.C., based in Steamboat Springs, CO. He has practiced in the area since 2008. Dr. VanOveren is board certified in urological surgery by the American College of Osteopathic Surgeons.
Dr. VanOveren sees patient in Steamboat Springs, Craig, Frisco and Granby.